Trini Pothounds
Bunty makes clay curiosities. 
These vagabond Trini Pothounds are always
clamouring for a home, bark bark!
Workshops
Students from all walks of life
come to Ajoupa to learn and explore.
Explore
Five acres of vibrant tropical gardens provide
ample inspiration to Bunty and visiting artists.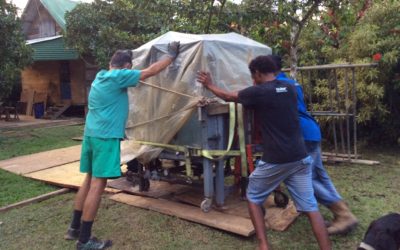 Adam's gas kiln arrives at Ajoupa....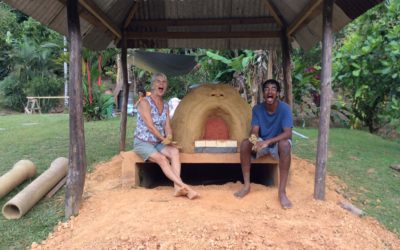 At the Cocoa Palace in Brasso Seco we recently rebuild the mud oven....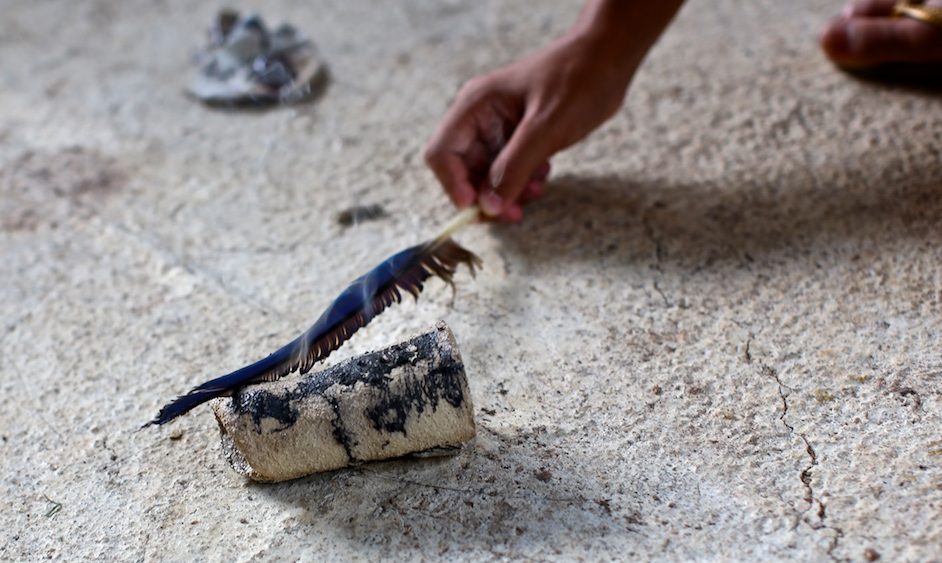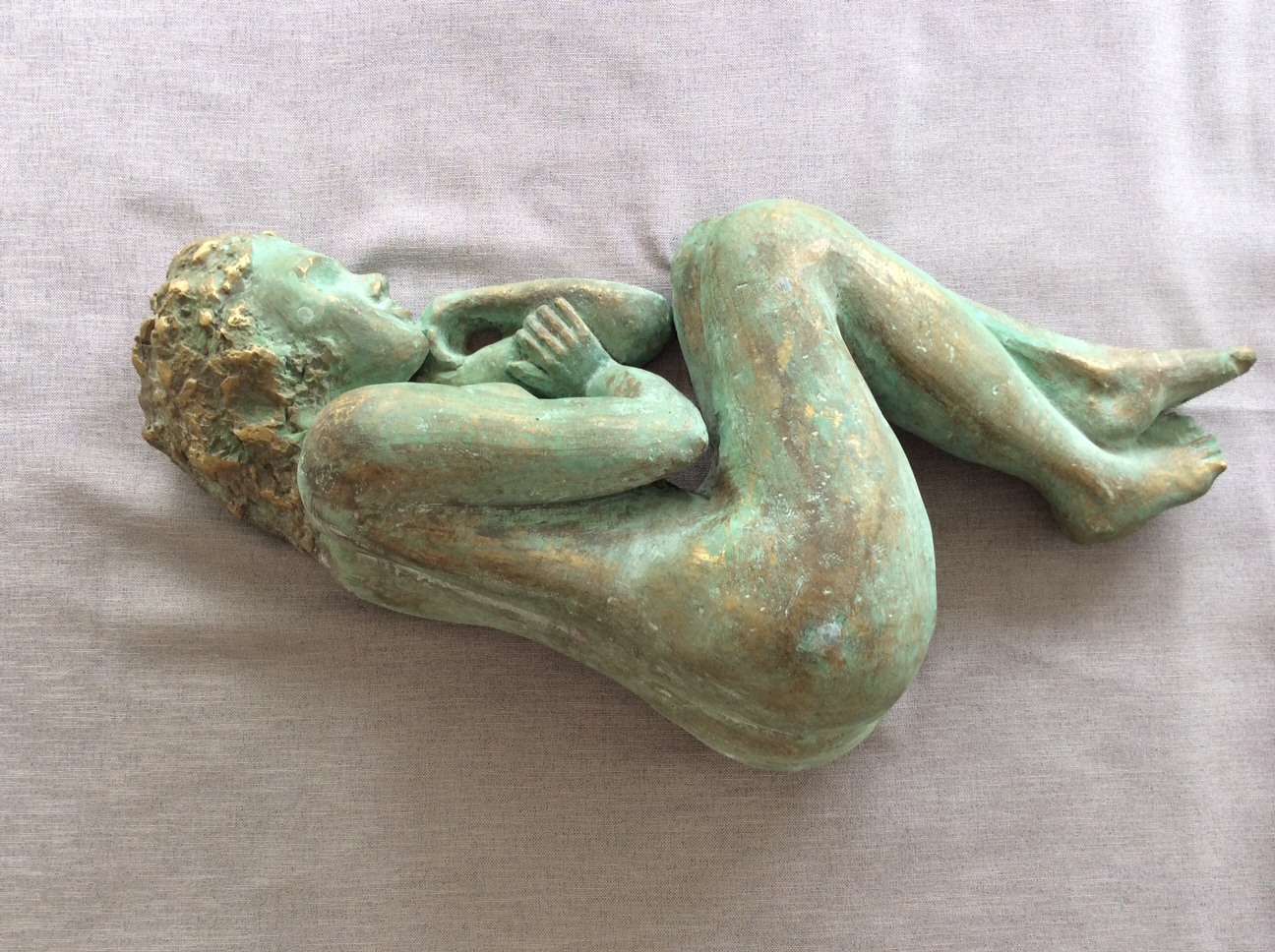 Open Days at Ajoupa
Open days at Ajoupa are truly special events. Walk in the garden, chat with artists as they work and purchase one of a kind pieces.
Our next open day is scheduled for November. Check back for details or join our mailing list.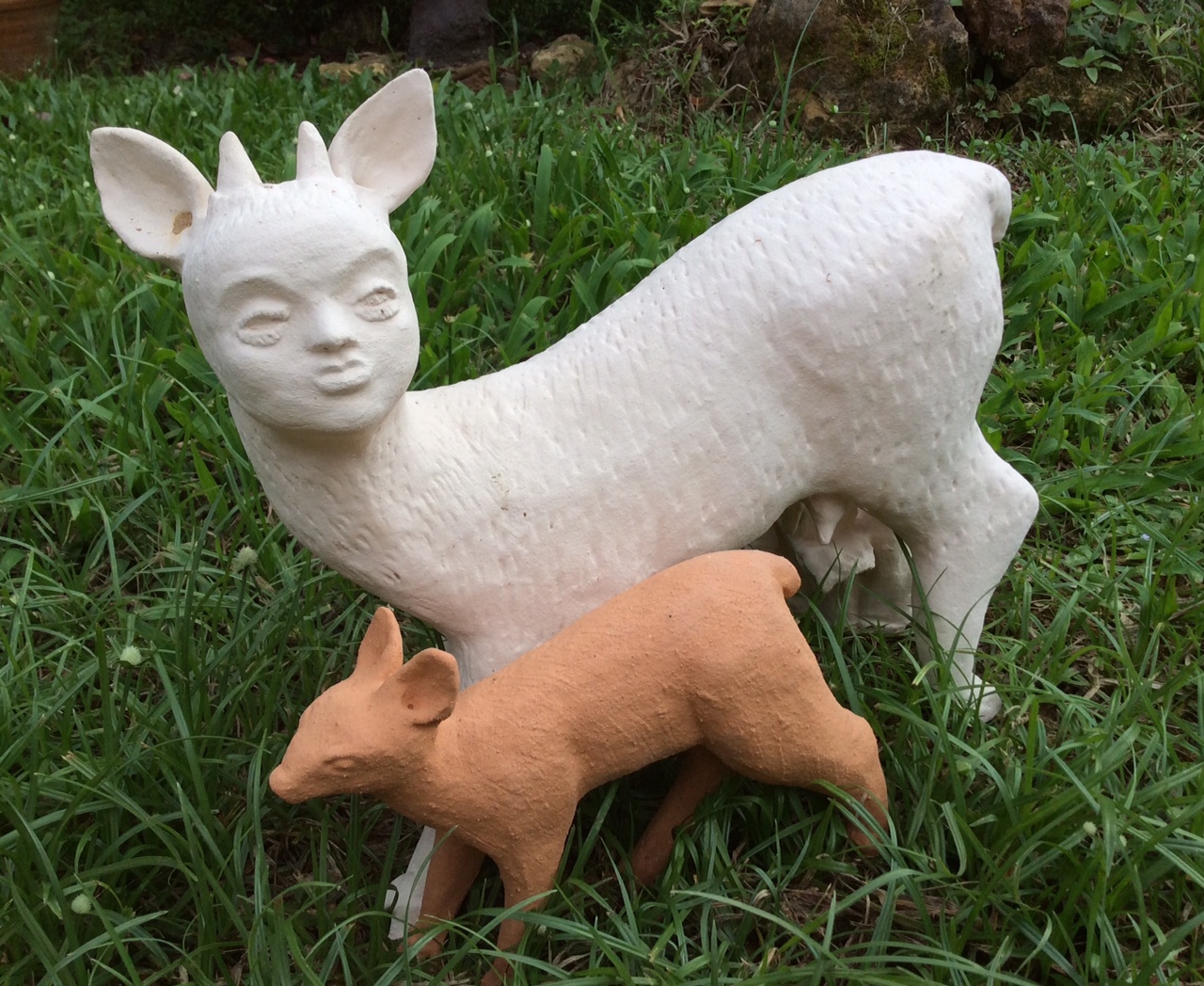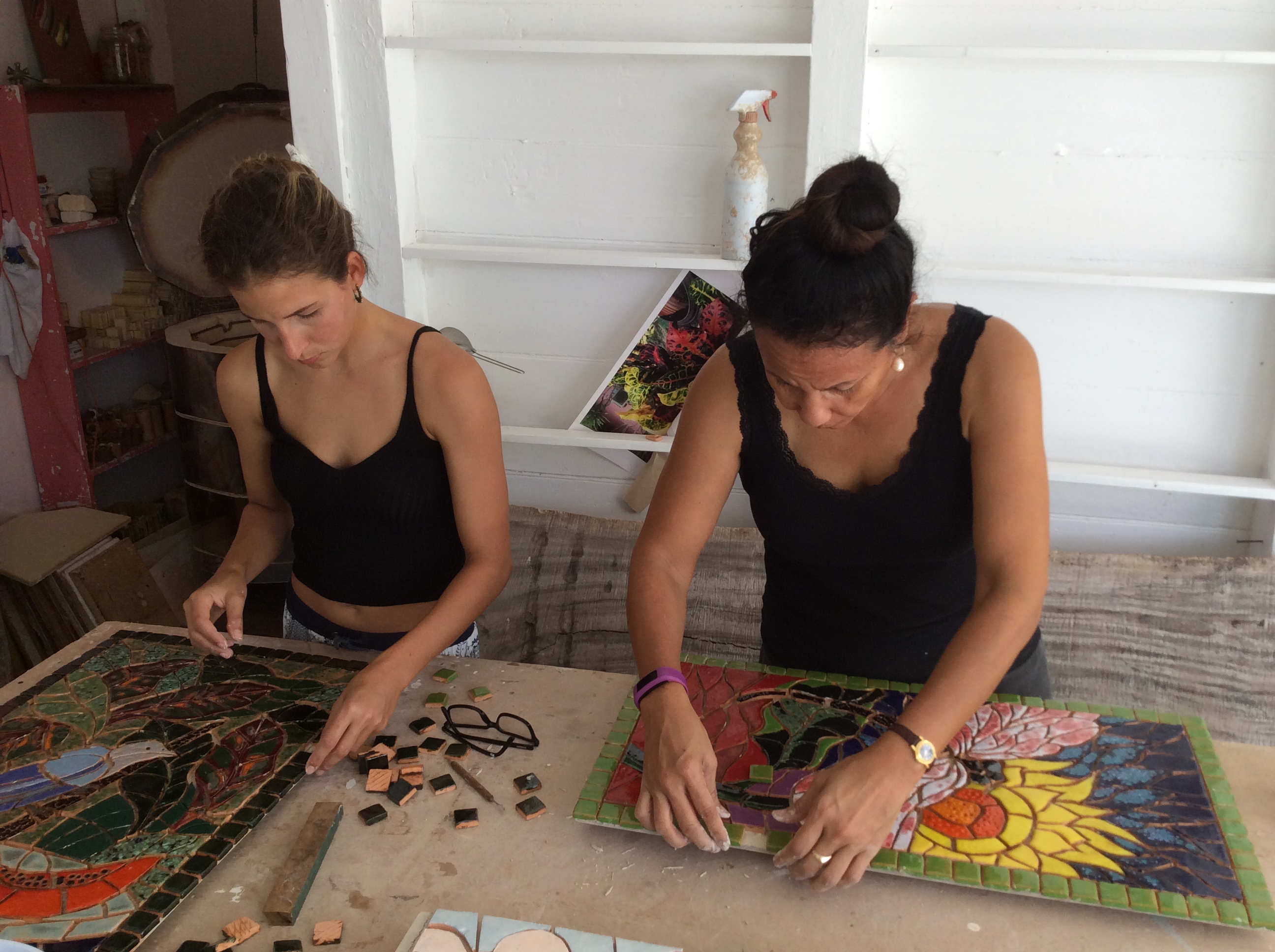 Mosaic Workshops
Learn to create stunning ceramic mosaics. Take away your creations. Our next workshop is scheduled for November.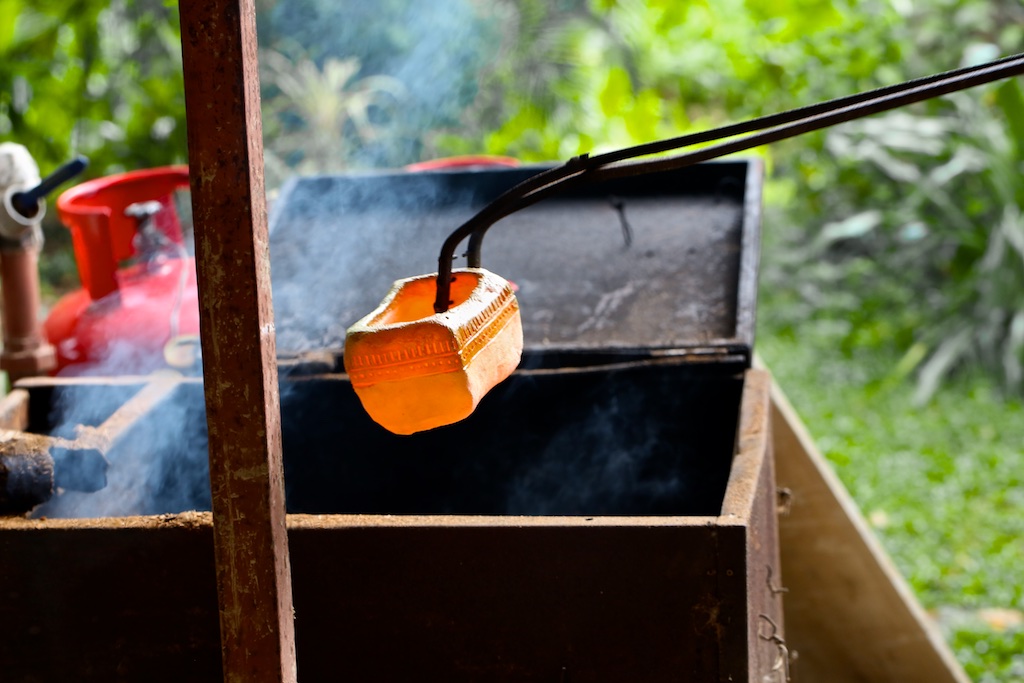 Raku Workshops
The closest thing to alchemy. Raku provides a magical finish to ceramics. Come and learn with the best.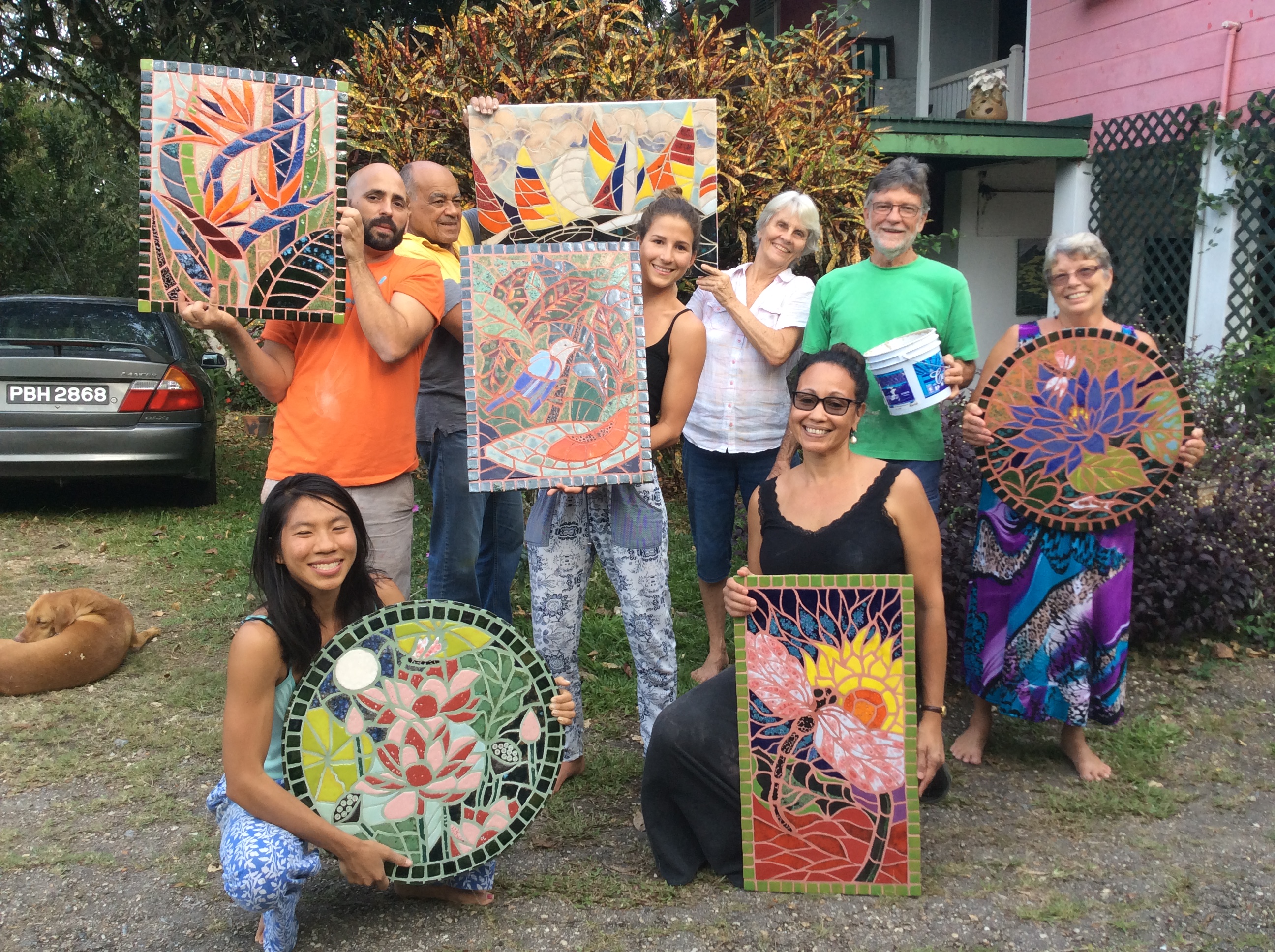 Workshop Gallery
Browse the gallery to experience past workshops at Ajoupa.